Let's take a deeper look at your project goals. We are here to help you pick the right video solution crafted especially for your needs. 
In order to get to know your ideas better, we are about to ask a lot of questions during this step. Keep up and stay positive.
Having a better understanding of your ideas and animation goals we are ready to rocket start the creative process.
​​​​​​​
Get your pencils ready! We are about to create the core part of the animation - the story. 
Our main goal is to extract the essence of the animation's idea. Emphasize the most important things we would like to communicate visually and verbally to our target group. 
During this step we will prepare an animation scenario and 
a voice-over script. 
Sketching time! Now is a perfect time to visualize the story scene by scene. In order to achieve this goal we will connect visual goals with the story ideas from the previous steps. 
We will verify the complexity of scenes, plan  camera movement, timing and visual accents in the animation. 
​​​​​​​This is a glorious moment for our illustrators and one of the most interesting steps in the whole production process. Ideas from the storyboard are evolving into fully detailed illustrations. ​​​​​​​
Let's invent the movement! 
It's time for the most exciting moment for animators when they can use artistic skills to animate characters,
graphic elements, backgrounds, typography, as well as montage the scenes together. 
We are thrilled to see first effects of the whole production process.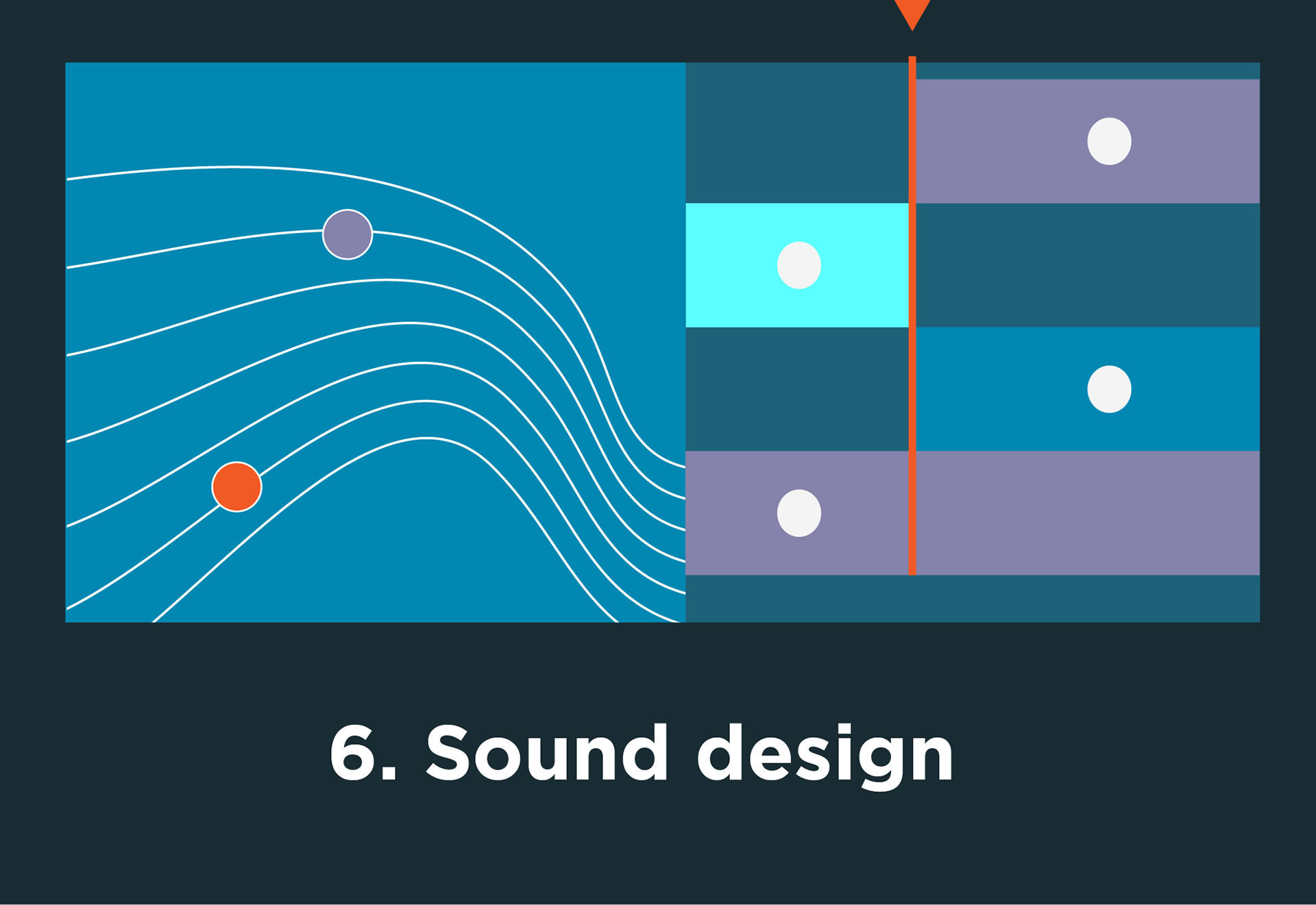 Finally, it's the perfect moment to add more expressiveness to our animation by the use of sounds! 
We are perfecting the final look by adding sound effects, background music and mixing it all with a voice-over.
After the last step the 'wow' 
effect is guaranteed!